Credit Cards, Checks and Paypal!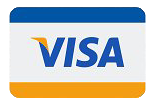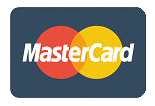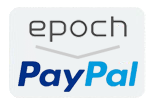 Natassia Dreams
Natassia Dreams
Natassia Dreams, superstar, TEA Lifetime Achievement Award winner, and all that jazz. She really is as gorgeous as she looks in real life, and it's hard to believe she's been in the industry performing since 2004!
She's got an amazing body, great skin, a killer smile - but seriously, the best part of her ... it's that personality, always a smile, always polite, always fun and a pleasure to work with.

You can catch Natassia at the AVNs, at the TEA's, on a catwalk near you (she's a professional cat walk model) or traveling near you, as she always seems to be on the move.
A true superstar!
---
Lives In: Los Angeles, California
Birthday: 31st August
Age: Ageless
Occupation: Mainstream model/actress and adult model and actress
Ethnicity: Cherokee Indian African American Dominican
Languages: Spanish, Italian, Catalan, little French
Sexual Orientation: Bisexual
Nationality: American
Breast Size: 34D
Height: 5'10
Star Sign: Virgo
Body Type: Model, statuesque
Tattoos: 12
Piercings: Many

---

My Social Media

For Members Only

---

See More of Me!
Natassia Dreams, making your dreams come true! Stunning tgirl Natassia is here for you and she looks amazing as always, this gorgeous tgirl made her debut on Grooby Girls many years ago and today she's yours! Lounging by the pool on a gorgeous sunny day she gives you a striptease as she's warming up! When she has you horny enough she takes you back to the bed where she gets down to sucking your throbbing cock! When she's ready she gets on top of you and rides your cock hard, fucking you until...
March 25, 2021 Includes 129 photos
Natassia Dreams. Superstar, multi-award winner, catwalk model, pornstar and drop dead gorgeous. If you've met, you won't forget her - and now is your chance. The smile, the body, the lips, the boobs, the eyes and that perfectly toned booty just waiting for a call. Natassia really is something special. Is it dreams or is it reality? Treat yourself.
October 11, 2017 Includes 71 photos
Rabbits Reviews says The immersive Tgirl porn is undeniably hot and anyone who joins is going to enjoy the virtual ride!