Playstation VR Start Guide
In this guide we'll walk you through how to view our Grooby 3D Videos on your Playstation VR device.
1. Ensure you're up to date!
Please ensure your PS4 is up to date with the latest operating system.
2. Download your chosen video
Once you have chosen your video, be sure to select the "Playstation VR" option as shown below. Once purchased you may then proceed to download the video to your computer.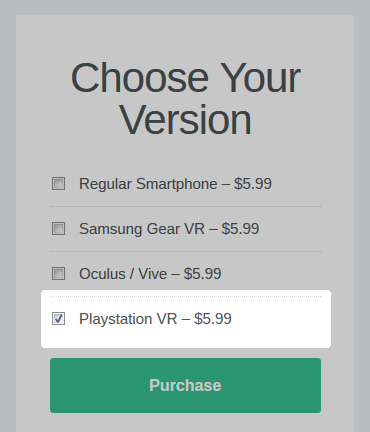 3. Copy the video to a USB drive
Once downloaded, copy your Grooby VR videos onto a USB stick or drive and plug this into your PS4.
4. View the Video
The videos can be viewed by using the PS4 Media Player Application.
Turn on your Playstation VR device and then hold the Options button.
Select 'VR Mode' from the menu.
Sit back and enjoy yourself!